Option 1
Six Week Introductory Series
Live Online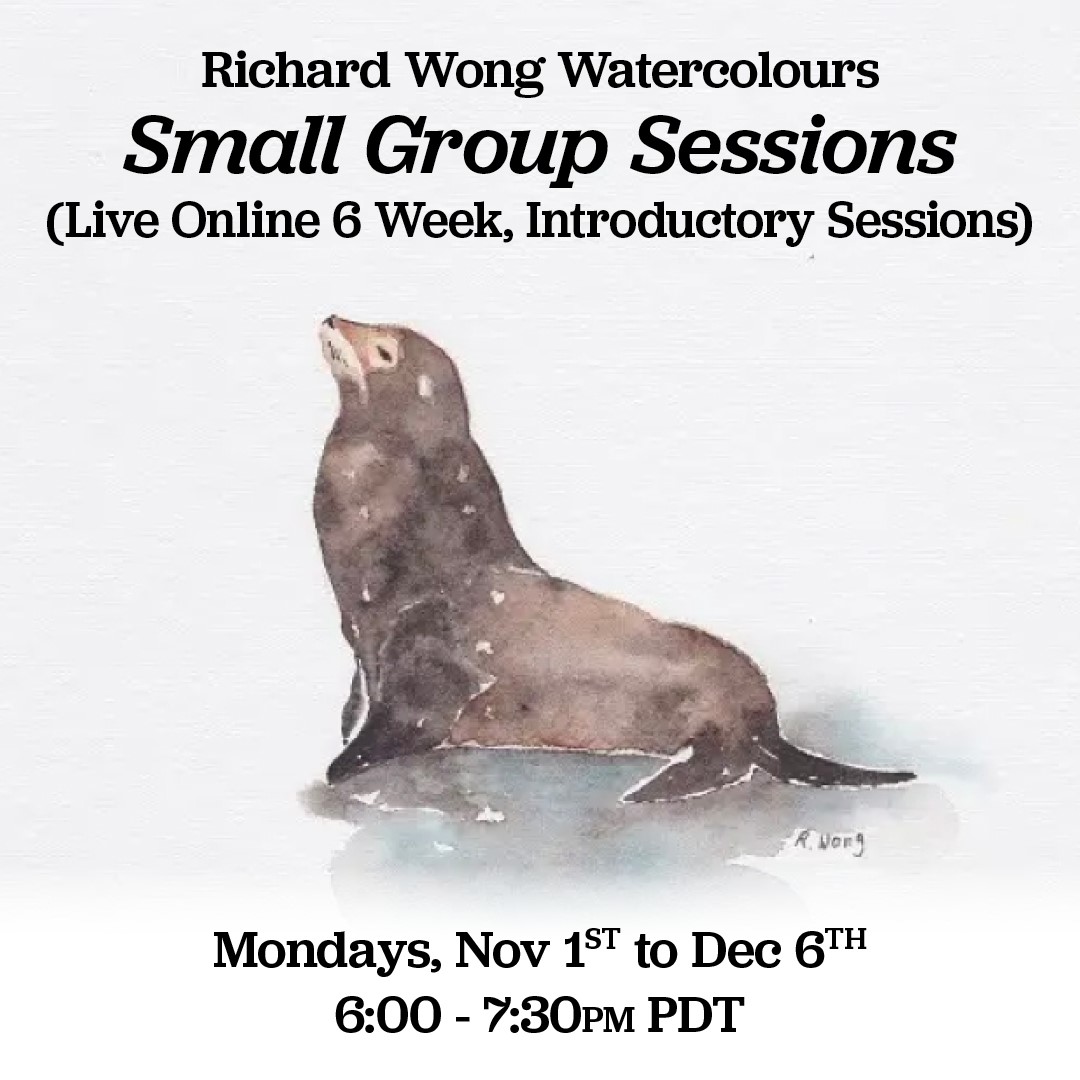 Small group classes offers the best way to learn. Lots of personal attention. Based on enjoyment, patience and kindness, you'll find Richard's classes are relaxed, fun and stress-free. Enjoy a variety of subject matter (florals, birds, landscapes, mammals, sea life, still life, etc.), learning how to create lovely watercolors on Japanese art paper using the best of Chinese Brush and Western methods. Classes are suitable for those just starting out or have recently started.
+ Recorded classes are yours to keep! Tuition: $230/household
Option 3
"Gulls" Garden
Paint Class
Live In-Person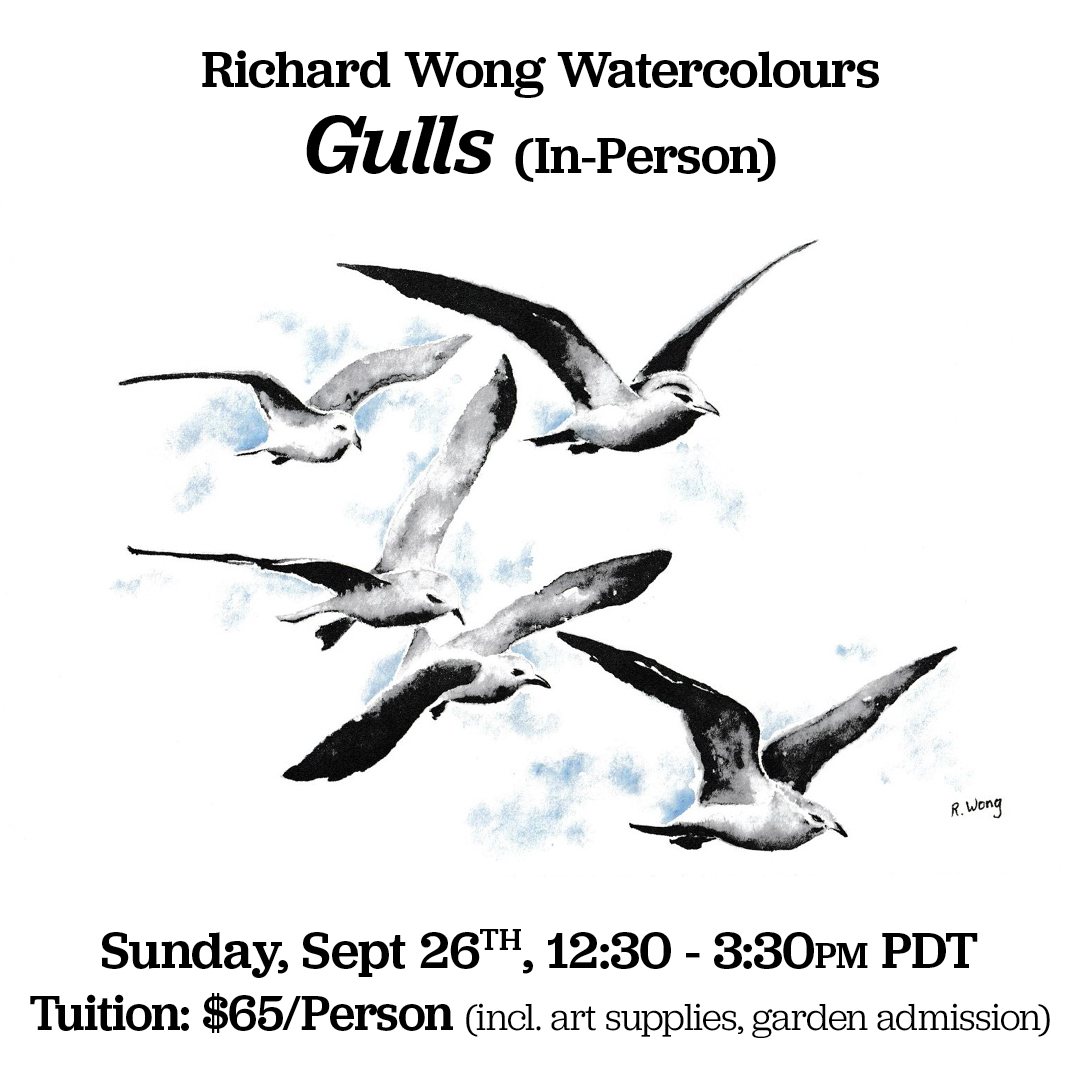 Learn how to create a flock of Gulls using shading and texture to create form. All levels including beginners. Relaxed, stress-free and fully supported.
Location: Horticultural Centre of the Pacific (HCP), 505 Quayle Rd., Victoria, BC
Thank you for visiting Richard Wong Watercolors, and your interest in ART AS WELLNESS.
If you are feeling anxious or depressed, art may help to calm. Our classes are based on enjoyment, patience and kindness; and works as wellness sessions.
Studies

have shown that doing some art can help boost relaxation, stress release, and makes one feel better. This can lead to a better frame of mind, improved well being and sense of community and connection over time.
Choose from our live online or in-person classes aboveand click the Register Button!
You may also be interested in...