Richard Wong, Professional Wildlife, Pet & Mural Artist, Welcomes You!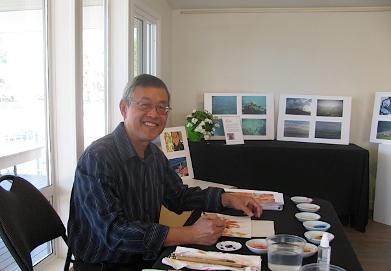 Hello,
I'm based in Victoria, BC, Canada.
Watercolour on Japanese Art Paper.
Specializing in wildlife, pet and mural commissions. I work closely with my patrons. Work is guaranteed.
Thank you for visiting!
Richard
Richard Wong Email Classes
Watercolour on Japanese Art Paper
Learn how to paint beautiful watercolors combining Chinese brush and Contemporary Western ways of painting from the comfort of your home. Fun, easy to follow instructions. All levels welcome - beginners are especially encouraged. Coaching included.
Nov 9 - Dec 14, 2018
$75/6
Introductory Lessons
Continuing Student Lessons
Contact Richard: Registration/Supply List
See entire Wildlife series here.
All paintings and content on this website are copyright protected (c) 2012-present. No reproductions of any kind are permitted without the express written consent of the owner.